Voting is now open for the 2015 Roasters Guild Executive Council Elections! You must be a current Roasters Guild member to vote. We appreciate your participation in the selection process for members of the Roasters Guild Executive Council. Every vote is important, so be sure to cast your ballot before March 13, 2015.
To cast your vote, please click here:
http://bit.ly/RG_Elections_2015
Election Timeline:
• Friday, March 13, 2015: Election closes at 5:00pm (PST)
• Wednesday, March 18, 2015: Election results announced and posted to RG website
For more information on the election process, please review the Roasters Guild bylaws here:
http://roastersguild.org/?p=about&sub=handbook
Listed below are the nominees for the 2015 election cycle. Each position on the council serves a two-year term. Please review each nominee profile carefully and prepare to vote. There are five (5) open seats on the Executive Council for 2015.
Nominee Profiles
Sevan Istanboulian, Cafe Mystique Coffee
My days as a coffee roaster started in late 1995, and have been an active member of the RG since the early days of its inception. I currently serve on the RGEC and this would be my 3rd term, i have been involved with the certification committee of the RG and has played a pivotal point in the development of some of the critical educational courses for the RG certification program. I believe i would contribute to the growth of the RG with my extensive experience in management growth and roasting and brewing technologies.
Joe Marrocco, Café Imports
Joe Marrocco has been working in Specialty Coffee for over ten years. During this time Joe has worked in almost every segment of the industry. Currently Joe is a Senior Sales Associate and the Director of Education at Café Imports where he sells green coffee, talks to roasters all day every day, and runs the MPLS Coffee Mill, a Café Imports training facility. Joe has served on the RGEC for two years and looks forward to continuing that service in the future. When he is not volunteering or working in coffee, Joe is most likely in his kitchen or outside in nature with his wife and two kids.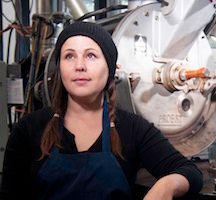 Jen Apodaca, Blue Bottle Coffee
Jen Apodaca started roasting coffee in 2005 for McMenamins Inc. in Portland, Oregon. She has roasted coffee for Ecco Caffe, Intelligentsia Coffee & Tea and is currently the West Coast Production Manager for Blue Bottle Coffee in Oakland California. She has experience on several styles of roasting machines and is dedicated to the craft of making coffee more delicious. She is an International Juror for the Cup of Excellence and the Chair of the Coffee Committee of the Good Food Awards for the past 4 years.
Neil Balkcom, M.E. Swings
Neil Balkcom is the Director of Coffee Operations for M.E. Swing Coffee Roasters in the Washington, DC area. Throughout his 17 years in the specialty coffee industry, he has worn many hats on a journey to understand coffee through different places in the supply chain: barista, manager, roaster, retailer, importer, buyer, seller and quality control. He found the latter to be his driving passion, learning years ago that raising the bar of coffee quality throughout the supply chain fosters growth and empowers stakeholders. Neil is a licensed Q-Grader, SCAA Lead Instructor, chair of the SCAA Brewers Cup Subcommittee, and loves volunteering whenever there is a job to get done.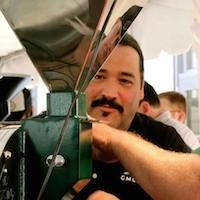 Jim Brady, Keurig Green Mountain
Jim Brady grew up drinking great coffee on the Jersey Shore and Greenwich Village through the 80s playing long nights as a session guitarist. After moving to NC in 1991, Jim decided to open a retail coffee shop and turn his passion for great coffee into a career. In 2000 Jim began roasting and volunteering for the SCAA. His companies included Morning Dew Coffee Roasters and Green Joes Coffee. Through the early 2000s he moved into wholesale roasting and enjoyed success as a wholesale business. In 2012 Jim accepted a position with Keurig Green Mountain and moved to Knoxville, TN where as a Roaster II he applies the quality driven ideology he learned as a small roaster to a large corporate roasting operation As an SCAA volunteer he was able to not just learn the terms, but apply the concepts. He has continued to be a volunteer and Instructor. More often than not you will see Jim in his preferred role as Station Instructor which gives him more hands on time with those taking the class. Jim is an SCAA Certified Lead Instructor, holds a Level I Roaster Certificate in the Roasters Guild and is an ACE (Advanced Coffee Education) Instructor for Keurig Green Mountain.
Lennon Fediw, Starbucks Coffee Company
Lennon began his coffee journey in 2007 when a part-time job as a barista in New York turned into a passion for the coffee industry and aspiration to impact lives around the world. This journey led him to pursue the role of roasting operator for Starbucks Coffee Company's roasting plant and distribution center in Minden, Nevada. Learning to roast coffee solidified Lennon's resolve to learn everything he could about this magical bean and its transformation. With four years of production roasting experience, Lennon transitioned into the cupping and sample roasting side of the industry where he currently serves as a green coffee quality specialist for Starbucks in Seattle. In his current role, his responsibilities include daily arrival cuppings and inventory management for two roasting plants. Learning the intricacies of a production facility and the challenges of green coffee storage, blending, and roasting have given Lennon an appreciation for the many hands that bring coffee to the world. His hope is to see the art of roasting elevated in the industry to bring out the best in every bean. Lennon is an active member of the Roaster's Guild Certificate Committee and participates in classes both at SCAA and the RG Retreat.
Bob Goldman, Allegro Coffee Company
I came to coffee roasting almost by accident. My wife and I have always liked quality coffee, but worked in a much different field. I was a commercial photographer, and my wife a graphic designer. Things were great, we were happy and successful. Along come the kids and the expense proved too much for our small business, so I looked for a job with benefits. Simply filled out an application almost 13 years ago at Allegro, and it's been history ever since. I've learned the art of roasting by trial and error, asking a lot of questions of knowledgeable people, and a lot of reading. Also, going to the Roasters Guild retreats has been an invaluable resource. The exchange of thoughts, techniques, and concepts is what makes the Guild an invaluable resource. I wear many hats at Allegro. From doing sample roasts, to profile roasting and production roasting I can always be found by a roaster. Over the years I have learned to embrace the science behind roasting to go along with the love of the artistry that drew me in.
Rob Hoos, Nossa Familia Coffee
My journey in coffee started back in high school when I was banned from making coffee… probably because filter height is not a "fill to" line for ground coffee. Since becoming interested in coffee I have been fortunate enough to work many roles: barista, barista trainer, production, production roaster, lead roaster, green buyer, educator, director of coffee, and now a coffee roasting consultant. I have been professionally working in coffee since 2006, and roasting coffee since 2009. Currently I am the director of coffee and lead roaster at Nossa Familia Coffee in Portland, OR as well as an independent coffee roasting consultant. I have been volunteering with the SCAA and the Roaster's Guild since receiving my IDP Certificate in 2012 and have primarily been working with the education side (both in terms of actually teaching the classes and working on class and content development). I have a huge passion for educating people about coffee roasting and believe that "a high tide raises all ships." Only though the sharing of information, and the mutual betterment of specialty coffee roasters can we truly be successful.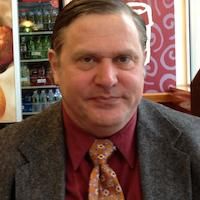 Phil Johnson, Sheldonville Coffee Roasters
Phil Johnson, owner and roaster at Sheldonville Roasters, has been in the coffee industry for over ten years and is currently a licensed Q-Grader, SCAA Instructor, Roasters Guild Certified Roaster and certified barista. In the course of building his business, Phil has heavily relied on SCAA/RG certification to assist him in continued local, state and federal compliance and to help educate customers in all matters pertaining to specialty coffee. He has also used this training and education to become a specialty coffee "ambassador" in markets where specialty coffee continues to remain shrouded in mystery. An active volunteer for the SCAA/RG since 2011, Phil is currently volunteering as an SCAA Certified Lab Inspector where his travels have allowed him to meet and interact with coffee roasters all over the globe. Phil believes that he will be able to both represent and serve the needs of other small coffee business owners worldwide and contribute a unique perspective to the Roasters Guild Executive Council.
Steven Lee, Groundwork Coffee and Tea
Steven Lee began his coffee career in 1996 as a barista at Peet's Coffee in the San Francisco Bay Area. After spending a number of years in the Training & Education Department of Peet's, he moved on to help open the Roasting and QC Department at Intelligentsia Coffee's Los Angeles Roasting Works, where he developed his love for the craft of roasting. Since then he has worked on a number of consultancy projects, and has served as a judge for international coffee competitions. Steven is currently a Certificate Holding Lead Instructor for the SCAA, which allows him the opportunity to teach, help others, and have meaningful conversations about coffee; something he actually enjoys. Steven currently holds the position of Director of Coffee Quality and Education at Groundwork Coffee in Los Angeles where he spends his days cupping coffee, writing educational programs, and figuring out better ways to make coffee brown.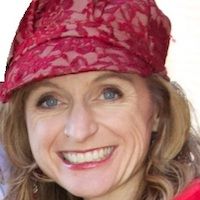 Andi Trindle-Mersch, Philz Coffee
Andi Trindle Mersch currently serves as Director of Coffee with Philz Coffee in San Francisco. In this role, Andi is experiencing the extraordinary opportunity to build out a brand-new roasting facility to meet the company's rapid growth. Part of her ongoing and future responsibilities include green buying, overseeing coffee quality and roasting operations, improving and implementing coffee quality standards throughout the company, developing curriculum for Philz University, and generally serving as the representative of all things coffee on the Philz leadership team. Andi's varied background within specialty coffee began behind the espresso bar in 1989 and, since then, includes cupping, sample roasting, training, consulting, green coffee trading, roast quality control, sales, writing, and marketing. Andi is a past member of the SCAA Board of Directors. She has published articles with Roast Magazine, the SCAA Chronicle, and Specialty Coffee Retailer, and contributed to Fresh Cup, Coffee & Cocoa International, and Coffee Talk. Andi served 5 years on the board of the International Women's Coffee Alliance, including a term as President.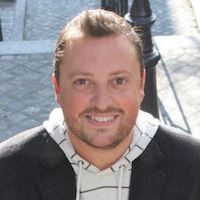 Jeremy Moore, Bonlife Coffee
Jeremy Moore, Bonlife Coffee Jeremy was born in Augsburg, Germany to parents who were missionaries serving abroad...so you can say he was born on the mission field! Jeremy has a wife (Erika) and two boys (Ben and Alex). Jeremy is the owner of Bonlife Coffee in Cleveland, Tennessee and also the owner of More Than Coffee. He has a passion for working directly with coffee farmers whenever and wherever possible. Jeremy has a love for coffee and a heart for Haiti, listen to how he came up with the name of his coffee company: "Bon is French and Creole for Good, we believe that everyone should have the chance to live the Good Life, we decided on the name on our first trip to Haiti, where we were inspired by the Joy we found among some of the worst conditions on the planet. A Joy that isn't of this world, but we can share it! BonLife was founded out of a desire to change the world for the better." Jeremy imports coffee from twelve different countries and he works directly with the farmer in each country. He is a member of the Roasters Guild, has been a Cup of Excellence Judge, and is the 2014 U.S. Aeropress Champion.
Brian Speckman, InterAmerican Coffee
Brian Speckman has been working in Specialty Coffee for over 20 years. During this time he has been a barista, coffee roaster, green coffee buyer, plant manager and director of quality control. Since moving away from the dark side 7 years ago Brian spends his days talking to coffee roasters and origin countries working for InterAmerican Coffee in lovely San Diego. Brian is a licensed Q Grader, SCAA Lead instructor and frequent annual at the RG retreat.
Neal Wilson, Wilson's Coffee & Tea
Neal Wilson has been roasting coffee at Wilson's Coffee & Tea since 2000 after several years as a coffee bar and retailer. As part of a passion for helping roasters advance their skills he develops free software (most notably, Typica) currently in use at roasting firms throughout the world and produces YouTube videos on topics related to coffee roasting. He has completed several SCAA certificate programs (Roasters Guild level 2, Barista Guild of America level 1, Golden Cup Technician, Lead Instructor, Specialized Instructor in roasting and brewing), is a regular instructor at events, and has taught coffee roasting and brewing classes abroad. He currently volunteers as a roasting subject matter expert for the professional development skill building subcommittee. Neal has learned a lot through conversations with other roasters at retreat and would be glad for the opportunity to serve the guild membership and as a member of the executive council.
Anthony Auger, Kaldi's Coffee Roasting Co.
I'm a roaster for Kaldi's Coffee in St. Louis, MO. Although I've only been roasting coffee for the past two years, I have been pushing boundaries while trying to make a name for myself in that short time. I've become very active in SCAA competitions, placing high in both regional and national level Brewers Cup Championships as well as in the Roasters Choice competition last year. More recently I roasted Kaldi's Good Foods Awards winning coffee for 2015. With Kaldi's, I started off as a barista in 2011, and have since moved up in the company to become the main sample and profile roaster while also spearheading the company's quality assurance initiative. I'm hoping to bring a fresh perspective as well as my drive and ambition to the Roasters Guild Executive Council this year.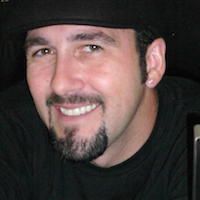 James Mickelson, Mule Creek State Prison
James Mickelson has been working in the specialty coffee industry since 1993 beginning as a Barista working in many cafes within the Greater Sacramento California area. James received his firstindustrial coffee roasting position in 1998 for Safari Morning Coffee Company roasting and flavoring for large grocery chains. Beginning April of 2009 James was hired on as an Industrial Supervisor for a unique coffee roasting work training program established by the State of California located at Mule Creek State Prison. This unique industrial employment program uses the art of coffee roasting as a medium for training Level 4 inmates to become productive citizens, instilling in them Good Manufacturing Practices (GMP) in coffee cupping, blending, roasting, grinding and packaging techniques. The enterprise packages from bulk instant/soluble coffee and processes green coffee beans from around the world packaging them in various size bags for sale to tax supported agencies and institutions. James also trains inmates in rigorous ISO 9001:2015 quality control methods as practiced worldwide. In 2012 James became an SCAA Certified Lead Instructor.