Congratulations to the newest members of the Roasters Guild Executive Council. These members will take a very active role in shaping the future of this organization, its programs, its initiatives, and its membership. We thank them for their commitment to the Roasters Guild. They will begin their 2 year term immediately following the SCAA Event in Portland this April. Welcome aboard!
Jacob Anderson, Caribou Coffee Co.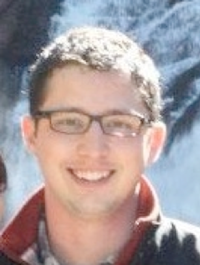 In Jacob's seven years in the coffee industry he has been a barista, store manager and production roaster. Jacob is currently a Green coffee tech with Caribou Coffee Co and spends a lot of time sample roasting and cupping. Jacob is also Q certified cupper. The Roasters Guild classes and Retreats have played an important role in Jacob's development as a coffee professional and he hope to help others utilize the Guild as well.
Ryan Gonzales Johnson, Portland Roasting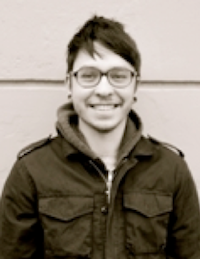 Ryan is the Lead Roaster, supervising roasting operations and working with our many departments in procurement, cupping, sampling, evaluating, education, green management, blend development and profiling at Portland Roasting Coffee. Without the educational opportunities with the Roasters Guild, Johnson's work wouldn't be possible and certainly wouldn't be as fulfilling. His experiences at Expos and Retreats alongside regional gatherings have solidified his commitment to the roasting community with tons of knowledge and camaraderie. Johnson hopes to continue these experiences, employing his skills and giving back in the process, making roasting stronger and more prestigious. Johnson appreciates the support.
Allen Leibowitz, Zingerman's Coffee Company

Allen is a Managing Partner and founder of Zingerman's Coffee in Ann Arbor, Michigan. He is responsible for green sourcing, roasting, quality control and education. Allen has developed customer training courses and regularly teaches cupping, service and all aspects of brewing. On a regional level, Allen is active in building the local barista/coffee culture, including teaching at Michigan's first SCAA regional skill building workshop. He is an accredited instructor for the SCAA, has taught at the National Association of Specialty Food (NASFT), and judged at many Rainforest Alliance Cup for Quality events. Allen believes there is something new to learn about coffee every day.
Emilio Lopez, Topeca Coffee
Emilio is a sixth generation coffee producer in El Salvador. He is experienced as a grower, managing two plantations, Ayutepeque and El Manzano. He is a miller/exporter and roaster, founding Cuatro M, Single Origin Coffees and Topeca Coffee in 2001. He has been a member of the roasters guild since 2002, attending nine of eleven RG retreats. He is heavily involved in researching the variables of coffee production, and their effects on the final cup, titled the El Manzano Project; of which he presented on at the previous RG retreat. He is eager to continue these efforts, to better contribute to the roasting community.
Mary Tellie, Electric City Roasting Co.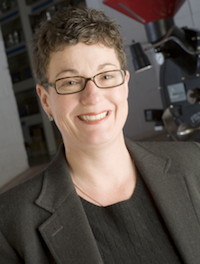 Mary Tellie is the Owner of Electric City Roasting Co and Zummo's Cafe. She has also been featured as one of the top ten women in coffee by Barista Magazine and has also been featured in Roast Magazine for utilizing small and medium size roasters. Tellie drives her company to work with farmers and micro- mills around the world to create direct trade relationships to promote sustainability and traceability with the coffee we buy. In doing so Tellie has exceeded the FTO model in so far as the price per pound tendered and increasing the percentage in which the farmers and millers get paid. As a roaster retailer we love telling our direct trade stories to all of our loyal customers.