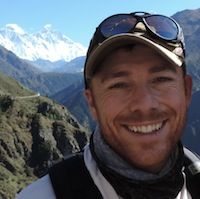 Name:
Andrew Russo
Job Title:
Roaster
Company Name:
Caffe Ladro
Company Location:
Seattle, WA
How long have you been a Roasters Guild member? What was your reason for joining and/or what keeps you involved?
I have been a member of the Roasters Guild for a little over two years now. I joined because of the camaraderie, mentorship, and knowledge available to members. I continue to be involved here at Caffe Ladro because we all prize the learning opportunities it has afforded us.
What do you love about roasting coffee? What is the most fulfilling aspect about your job and why?
Roasting, for me, is the perfect challenge for an active mind. A multitude of possibilities with every roast that must be controlled using instinct, knowledge, and our senses. As anyone who roasts knows, it is taxing, both physically and mentally, and I enjoy that challenge.
The fulfillment comes from witnessing what I have created being enjoyed by a complete stranger. It is truly a wonder to take a product and create a sense of enjoyment, fulfillment, what have you in another human being. I am quite lucky, and humbled, to be in a position to accomplish that.
What is your preferred method of brewing coffee and why?
I currently enjoy brewing with the Chemex and am glad to see it used heavily in the Caffe Ladro office. Though I use other methods for certain coffees, the Chemex was my first introduction into manual brewing methods. My friends David Hemingway, Patrick Maloney, Bill Trull showed me the ropes in Boston so I have to thank them for instilling some knowledge on me. It is also important to note that I can brew enough for myself and my wife every morning, something I love to do for her.
What do you think needs to happen within our industry for specialty coffee to evolve in a positive way?
As I expressed in my article in Coffee Talk, I strongly believe we need to invest in ourselves as business owners and participants just as much as we do as coffee professionals. After all, what good is having such a passion if we are unable to share it with others? Business skill is just as important as coffee skill and I believe we can all improve by utilizing the incredible resources available to use through the Guild and entities like SCORE.
I want to see your coffee business grow and succeed because it helps all of us promote the trade we know and love.
If you could impart one insight to a fledgling coffee roaster, what would you share with them?
One of the best pieces of advice I can give is always be ready to learn. Learn from everyone you can and do not be afraid to ask questions. Coffee Roasting is constantly evolving and by communicating with others and keeping an open mind, you can continue to progress and develop.
If you could have a cup of coffee with any person in the coffee industry, who would it be and what would you ask them?
Emma Bladyka. I would ask, "Can you tell me everything there is to know about coffee that my high school chemistry teachers failed to inform me of?" We never even got to blow anything up in lab. How lame is that?